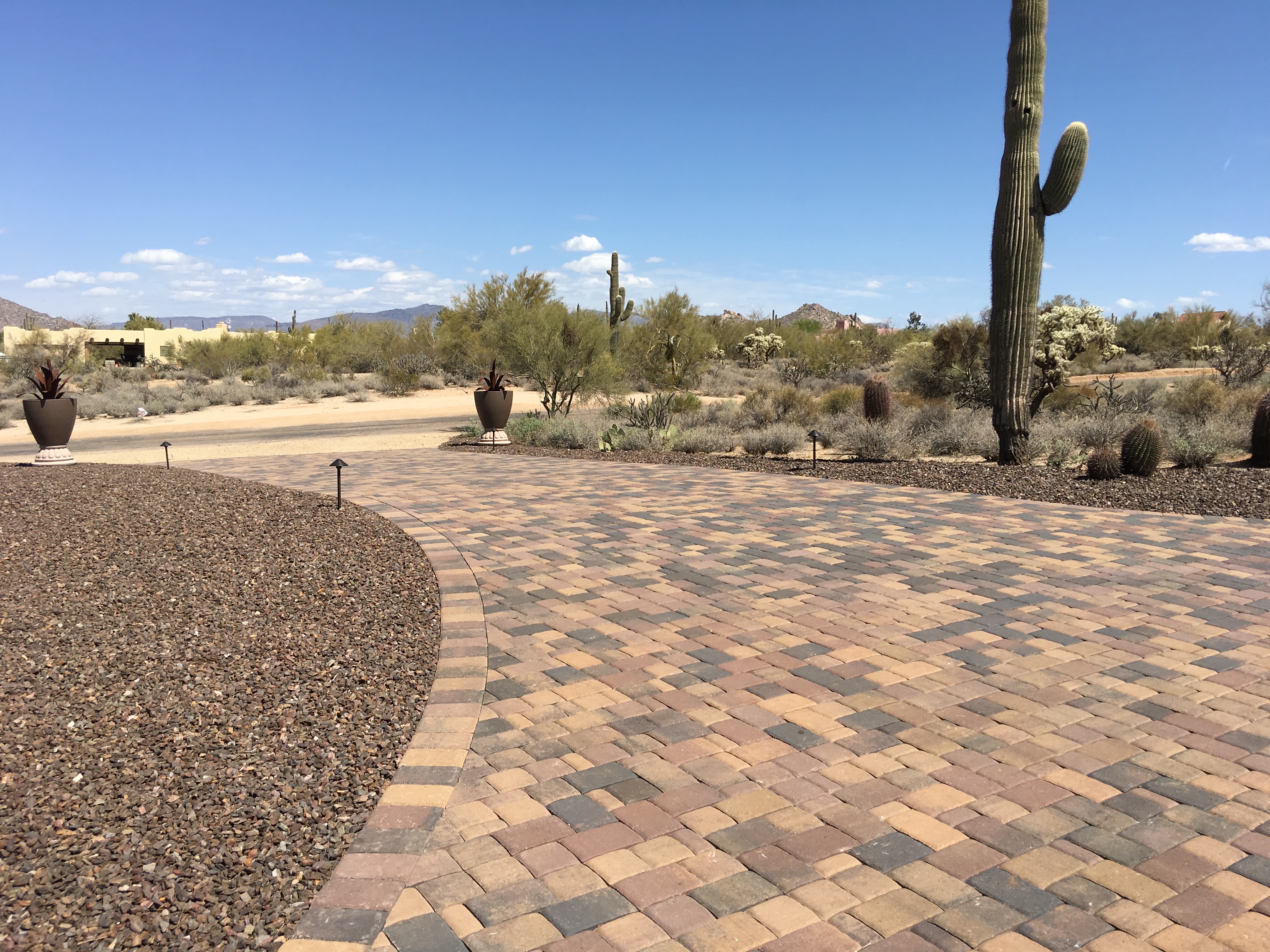 Pavers
Pavers add beauty and elegance to any yard. Most new home developments add pavers as an option for driveway and walkways for front yards, but generally not the backyard. If you have a home or business that needs updating, or if you have a new build and want to design your dream scape for the backyard, we have solutions.
Agave Landscape is a certified installer, by the ICPI (International Concrete Paver Institute). This is a certification level few companies and owners have. ICPI Standards are the very best in our industry, for proper paver installation guidelines and standards.
Lastly, we are also a Belgard Certified Contractor. Here Agave Landscape has met or exceeded, Belgard's strict standards of paver installation. As a Belgard Certified Contractor (BAC) the homeowner gets a "Limited Lifetime Warranty" on all their pavers, and again, only if installed by a Certified Belgard Contractor. We also install Phoenix Pavers and Ackerstone Pavers, so we can Provide you many options in color and design.
Residential and Commercial Paver Installations.
Travertine
Travertine is another beautiful option. Around pools, courtyards, patios and walkways. Some Hardscapes just look better with Travertine. We have the expertise and knowledge of all forms of Travertine products available in the marketplace along with state of the art in installation, Pool Coping and design options. Did you know there are 20+ different types of Travertine?
Being ICPI Certified, assures you, the property owner, of the very best quality in Travertine Installation.
Ask us about the latest in Travertine color trends and non slip pool options.
Residential and Commercial Travertine Installations.
Ready to find out more?
We're happy to draw up a free estimate for you. Just let us know what you're looking for!